Delmonico's - New York
The birthplace of the Delmonico steak is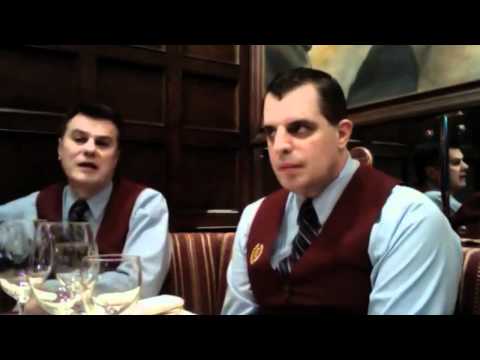 also home to the United States' first fine-dining restaurant. Delmonico's opened in 1837--around the same time New York came to be known as the financial center of the world.
Located at the intersection of Beaver, William and South William streets, Delmonico's was also the first to feature private-dining rooms (Hey, someone had to be first!), printed menus, eggs Benedict and the baked Alaska. Private dining is located on the third floor, and the basement holds an impressive 1,000 bottles of the world's finest wines.
In addition to the Delmonico steak, other house specialties include Dover sole with tomato confit, capers and herbs; salt-brick Amish chicken; and a double-cut wild boar chop. The steaks are all hand selected, natural, and may be ordered dry or wet aged. Choose from a 16-ounce prime New York strip to 45-day, dry-aged bone-in ribeye.